ARE YOU READY FOR A NEW & BETTER YOU?
Our Mission at Lousallas Salon is to help our guests, our employees and our community with not only their image, but with their overall well-being. In our salon, everything touching your body and hair will be health giving. Lousallas believes that healthy hair begins with a healthy you.
Phone
(971) 288-5904
Location
Lousallas LLC
906 NW Irving St
PDX OR 97209
Hours
Monday's closed for education.
Tuesday - Friday
9am -8pm
Saturday & Sunday
9am-6pm
SPECIAL HOURS
First Thursday's of Every Month Hours
12pm-4pm
Hours for the Event
6pm-9pm
May work outside of normal business hours upon request
OUR STYLIST & LEVEL SYSTEM PRICING
Our experienced staff is committed to nothing short of excellence.
Every provider a Lousallas Salon & Spa works on a Performance Based Level System. As they move up the levels and achieve performance-based promotions their prices increase. This is why different providers charge different prices for same services.
This level system accomplishes two main goals. The first is to provide a career path of growth and achievement for our team. The second is to provide several options for your needs. Guests may choose the level that best fits their needs and their budget. This is why our menus have price ranges for services.
The level of competency or creativity is not necessarily related to years of experience. This is a common misconception. The training our team receives is aggressive, consistent, innovative and constant. It starts from the moment they are hired and continues thrugh their entire career with us. At Lousallas Salon & Spa our service providers achieve promotions based on several factors. These factors include guest satisfaction, guest retention, performance, and education.
HAIR CUTS, COLORING & WAVES
Haircuts
Men's cuts - $28-$45
Women's cuts - $38-$62
Children's cuts (12 and under) - $21-36
Bang trim - $10-16
(All haircuts include stress relieving treatment, shampoo, blow dry & style)
Facial Hair Trim
Beard Trim - $15-$24
Mustache - $10-$16
Color -
All over color - $70-$102
Root Touch up - $52-$76
Gloss/Toner - $50-$70
Color & Toner -$105-$153
Color & Toner & Fashion color - $155-$226 & up
$25 (each additional fashion color)
Highlights
Partial Highlights - $80-$118
Full Highlights - $90-$132
Balayage/Ombre - $138-$203
Partial Balayage - $92-$135
Color Correction - Priced during free consultation - $60-$80-$100 Hourly
Permanent Wave
Regular - $65-$95
Spiral - $85-$124
Scalp Treatment - $20
Scalp Treatment & Blow Out - $53
Deep Treatment Mask & Blow Out - $35
Deep Treatment w/hair service - $13
Keratin Smoothing Treatment - $200
Styling
Wedding & Makeup
Extensions
Wash & Blow Out - $25-$40
Wash & Blow Out & Flat Iron - $35-$56
Up Do - $45-$72
Wedding Up-Do (including practice Up-Do) - $90 - $144
Makeup - $45 - $72
Wedding Makeup (including practice Make-up) - $90 - $144
Hair Extensions (must come in for a free consultation a week before service and put down 50% deposit. Prices do not include hair)
Tape-in Full - $200
Tape-in Partial - $133
Clip-in Full - $133
Clip-in Partial - $67
Prices are starting prices. Depending on the length and thickness of the hair it may be more. If you would like an estimated quote please call or email.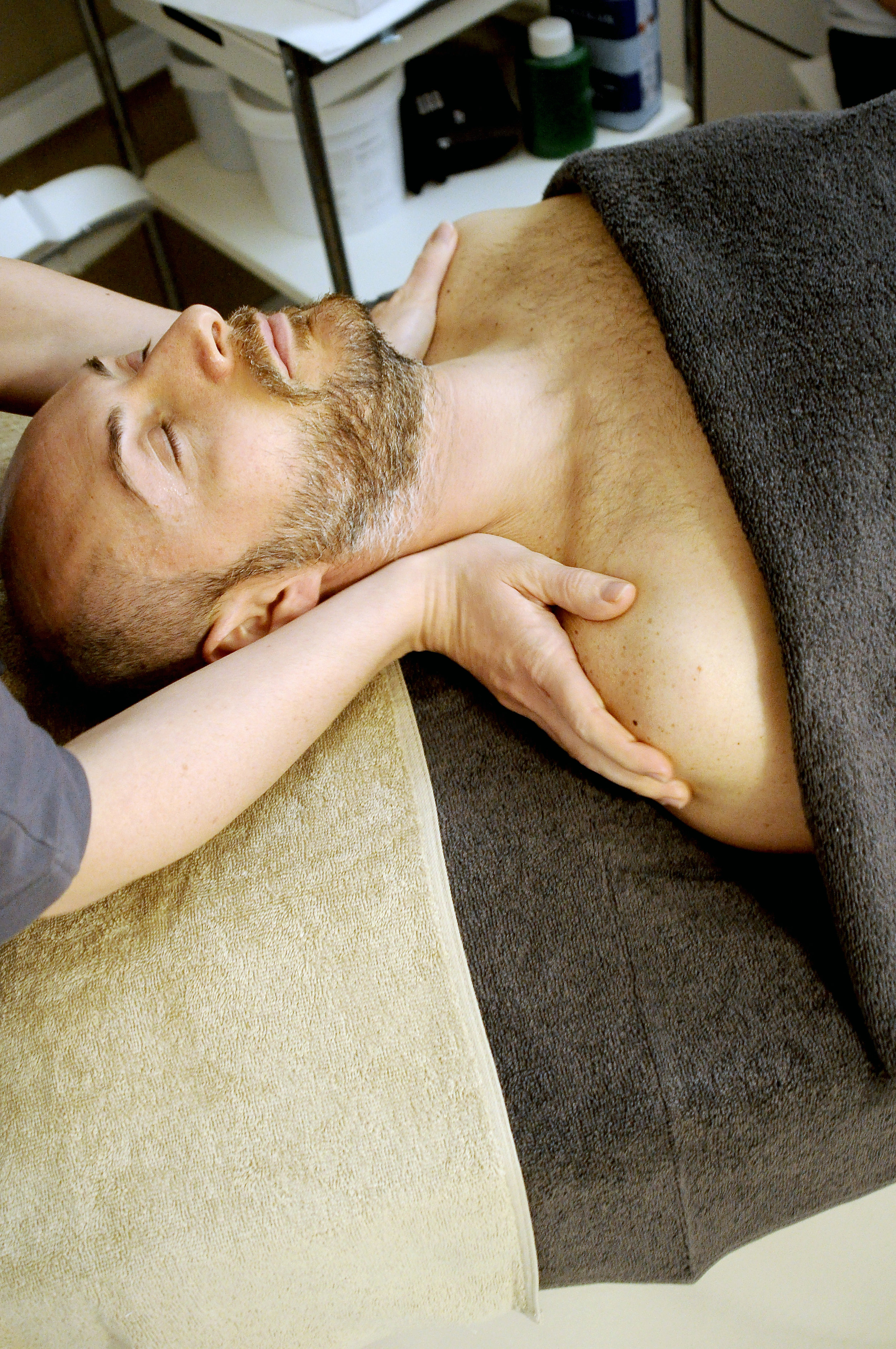 Spa Services
TULASARA FACIAL TREATMENTS
Dry, oily, aging, uneven, sensitive, and acne skin conditions can all be addressed with a customized Tulasara facial treatment. After a thorough consultation, your skin therapists will provide the best combination of products, personalized Aveda aromas and techniques to design a customized treatment that will move your skin toward balance and reveal its natural beauty.

30 Minute Tulasara Facial $40
60 Minute Tulasara Facial $75
90 Minute Tulasara Facial $110

DUAL EXFOLIATION PEEL
The Dual Exfoliation Peel is Aveda's latest advancement in non-invasive, skin-renewing treatments. Using innovative techniques, this treatment combines Aveda's naturally derived mechanical and bio-chemical exfoliation methods into one powerful service. This treatment transforms and rejuvenates the skin through the process of Dual Exfoliation. The treatment delivers immediate visible results in improved skin texture, radiance, refined pores, smoothed appearance of fine lines, and reveals fresher and younger looking skin. In a clinical study the Dual Exfoliation Peel achieves better results than a combined microdermabrasion and 30% glycolic peel treatment in both immediate smoothness and radiance; plus significantly better results in smoothness, radiance and the appearance of skin tone one week later.

60 Minute Dual Exfoliation Peel $110
90 Minute Dual Exfoliation Peel $135
Facial waxing
Full Face - $35-$45
Brow Shaping - $10-$20
Lips - $10-$16
Cheeks - $10-$16
Chin - $10-$16
Nose - $10-$16
Ear -$10-$16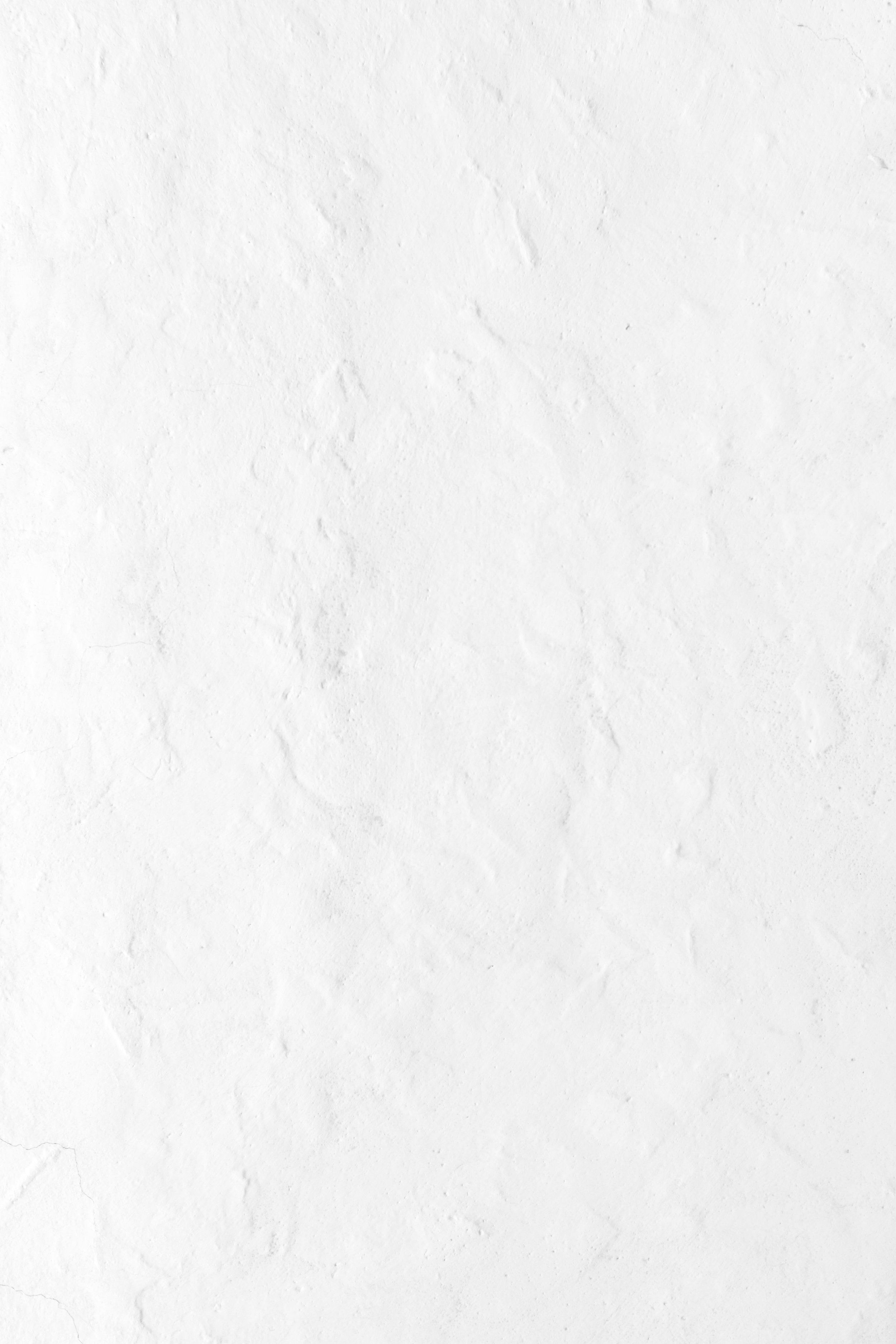 Meet Lousallas Talented Team
"We are extremely lucky to have an amazing and talented team at Lousallas"
Truly,
Lucy & Rick Bunte
Please click on their picture to read their bio and connect to their instagram to view their talented images of their guests or things they enjoy.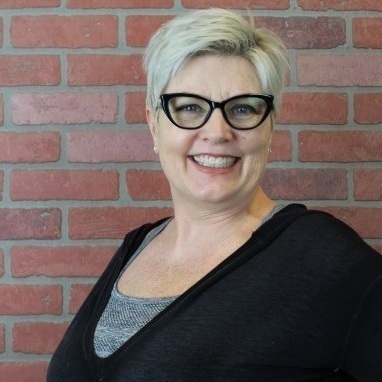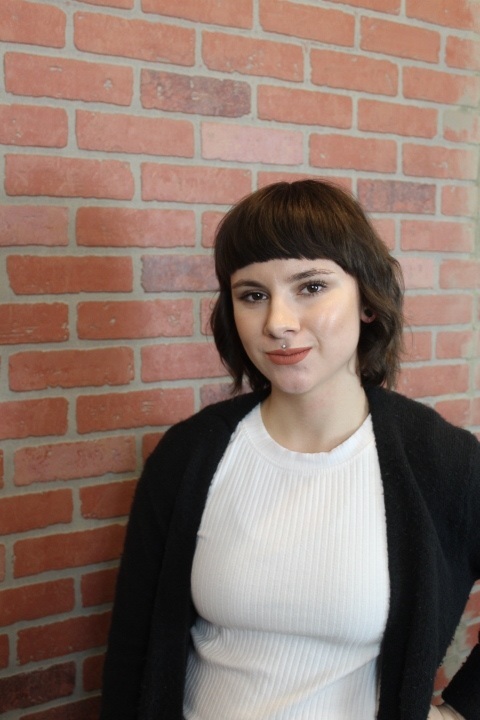 Our Guest Reviews ……..
Devon Roberts 2 weeks ago
I've been to Lousallas twice now and already I can't imagine going to any other salon. Lousallas sits at the perfect intersection of quality, value, and customer experience. Complimentary mimosas, a facial and amazing company were just a few hallmarks of my last visit. If you want to go somewhere that values a holistic approach to health and beauty you have nowhere else to go but here.
"A few days ago I got a cut and color with Rudy and absolutely loved it! I had long dirty blonde/ brown hair naturally and wanted to do some balayage to lighten up my hair. Rudy was a great listener and expressed a lot of excitement to do my transformation! I have a TON of hair so the coloring and cut process took about 5 hours total. My appointment ran an hour and a half past their closing time but Rudy and his boss did not rush the process to get me out of there. They took the time to talk through and formulate the correct color for my hair, and it was a masterpiece! It truly came out so beautiful. I highly recommend Rudy as he is crazy talented with hair, and it's his passion to get it just right for his clients".
San Francisco, CA 1/14/2019
"I am not exaggerating when I say that this salon is bursting with warm inviting personality. I feel comfortable here and I don't feel judged, and I know I'm going to get good, honest direction about the cut, color and style I'm wanting. The staff and owner (Lucy!) are knowledgeable, kind and easy to work with. I look forward to every cut, bang trim, and color. There is only one brand they use Aveda and they don't push the products on you, good music is always playing, and their pricing is magnificent (I honestly think they could charge more and still remain in a reasonable price bracket)".
******Please note all specials must be mentioned at time of booking appointment. When booking online put the special in the notes and not good with any other promo.*****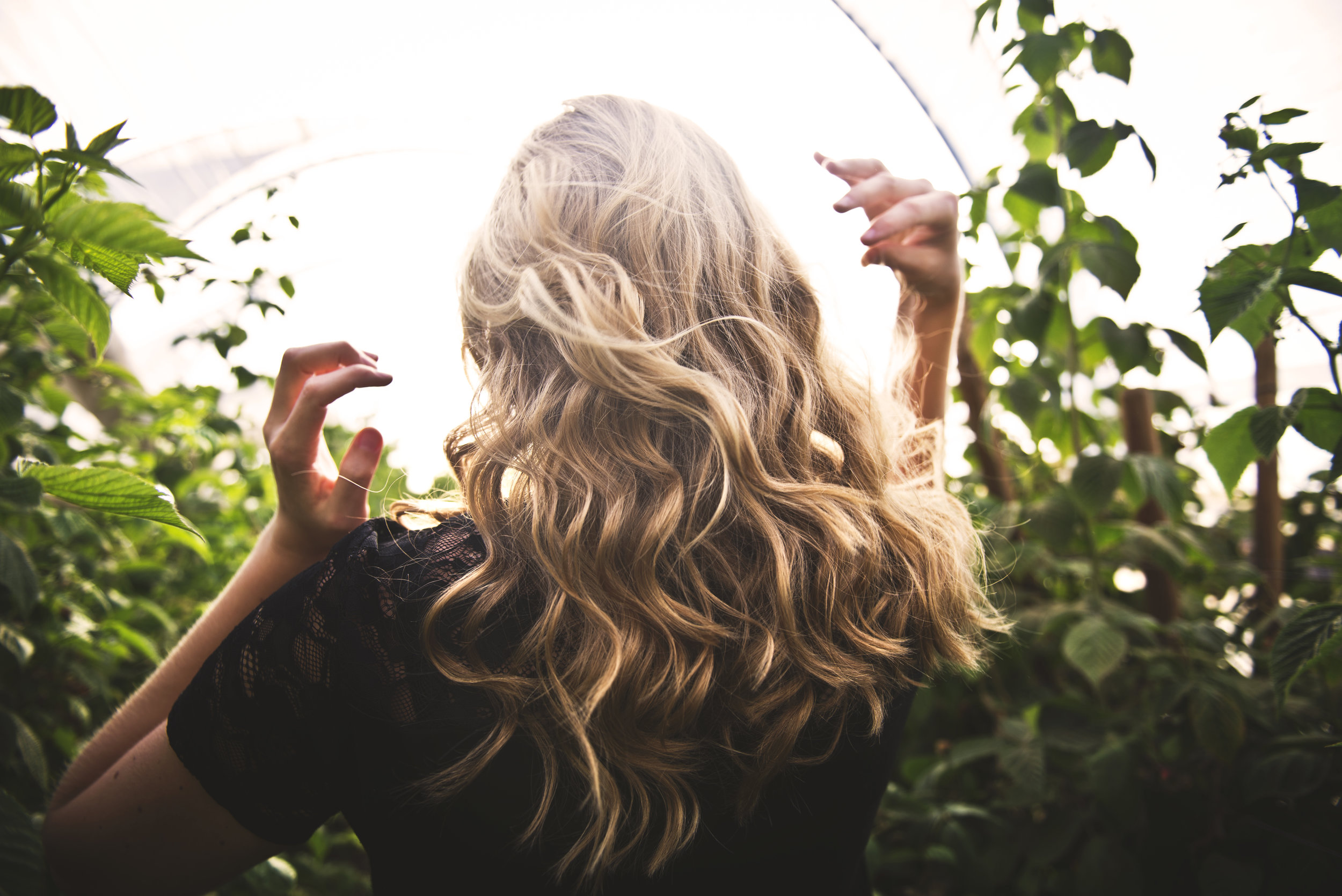 Want to model for Lousallas?
We are always working hard at Lousallas, We are continually on the look out for models that will let us preform trendy seasonal hair from cuts, colors, up-dos etc…..Come be our Model and let us pamper you!
How to become a model:
Send us a selfie or add & tag us on instagram: @Lousallaspdx
Let us know what you would like us to perform on your hair.
Don't wait, space for model hair is very limited! The sooner we get your pic on https://www.instagram.com/lousallaspdx, the sooner we can book you a time!
Thank you for your interest!
Feel free to email us directly at GuestCareAdvisor@Lousallas.com or call 971-288-5904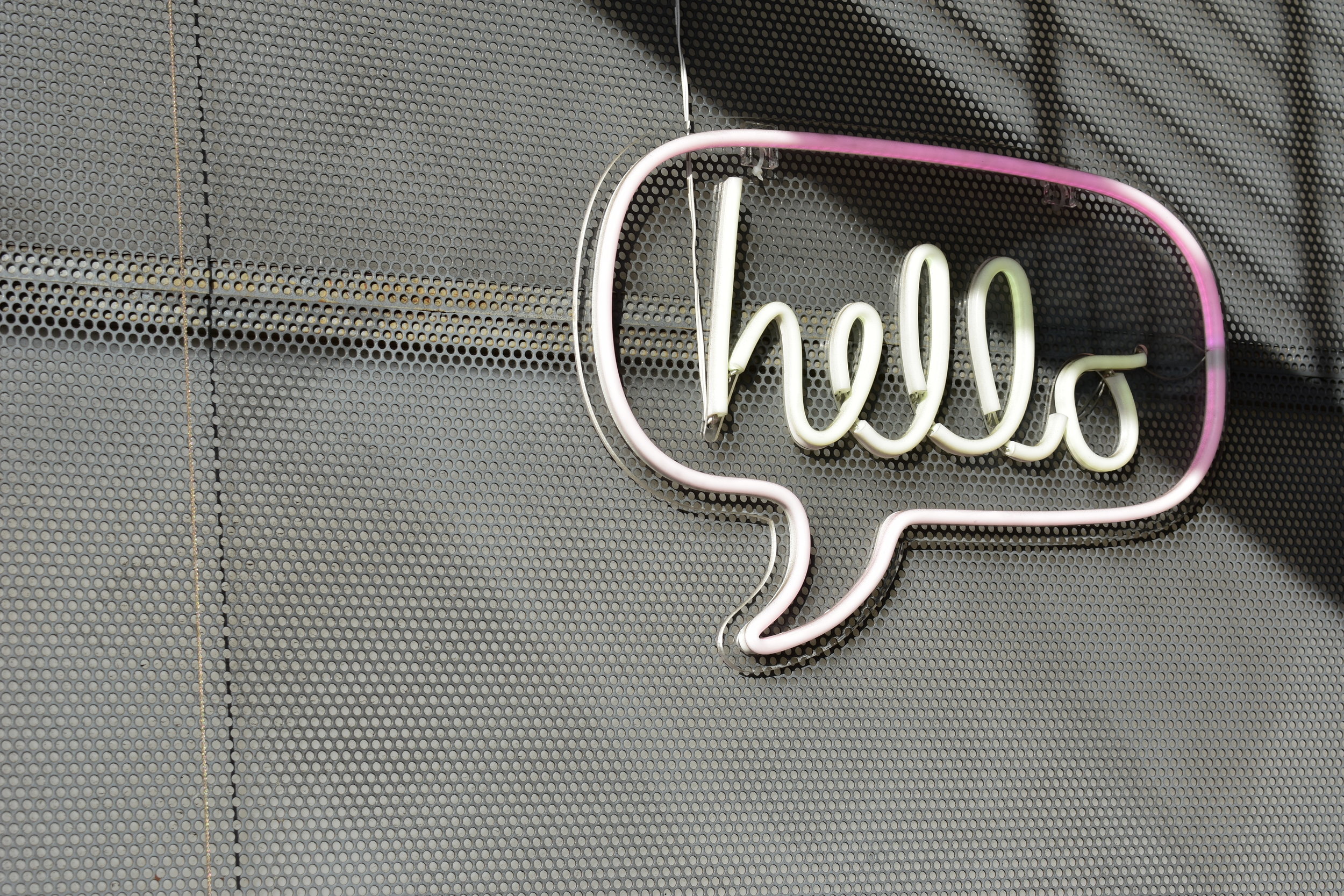 Hello there, beautiful!
Contact us to book your appointment today.
You may wish to book online by clicking the "Book Now" button on the first page.
You may wish call the salon to book your appointment: 971-288-5904
You may wish to email, please fill out form below and include 3 days and times you would like to come in and what you are making an appointment for. We will call you back to confirm.
Thank you for your patience.
Lousallas llc
906 NW IRVING STREET
PORTLAND, OR. 97209
(971) 288-5904
Employment - Currently Hiring
Lousallas hair salon is cutting-edge, fun and highly artistic and we are currently looking for new talent stylists, lead stylists, master stylist and front desk coordinators to join our team! At Lousallas we believe in supporting our employees with tools to empower them at work and home with a work life balance that supports busy lives.
Here at Lousallas we provide an extraordinary benefits package:
Health care

Dental

Paid Vacation

Paid holidays

401k plan (company match & profit sharing)

Retail commission

Company paid life insurance

Disability Insurance

Product/service discounts

Continuous advanced education

Flexible schedule
Please fill out the following application.
Our Very First First Thursday was a sucess!
Lousallas First Thursday!!! It is a time when we come together to support the arts in The Pearl!!!!
Stop by the salon ...The first Thursday of every month, we will throw open our doors, uncork the wine, and view fantastic art and meet local artists. It will be an evening of art viewing and people watching. Fun!!! Fun!!! Fun!!!
Every First Thursday we have a sale …..Buy 2 Aveda Products get 1 Free (Equal or Lesser Value) and if you pre-book your appointment during the event you will get 20% off your next reservation.
Starts at 6pm and
JOIN US FOR …..ART …….FOOD…….. WINE…….. SALES
Congratulations on your recent engagement! at Lousallas we would love to provide you all the necessities for your special day.
Our bridal team is always up-to-date on the recent bridal trends!
Our bridal consultant is happy to plan out all the beauty needs for you and your entire bridal party for the days leading up to your wedding day, and the day of. Everything will be planned ahead of time for you, personalized for your beauty needs.
Bridal Packages
What better start to your big day than to be pampered by having your hair and make-up taken care of for you by professionals that want you to look your most radiant.
platinum bridal package - Starts at $250
Bridal Updo

Makeup

Trial Updo

Trial Makeup

Special Occasion Facial

Honeymoon Waxing
gold package - Starts at $220
Bridal Updo

Makeup

Trial Updo

Trial Makeup

Special Occasion Facial
Silver package -Starts at $180
Bridal Updo

Makeup

Trial Updo

Trial Makeup
Our team of beauty professionals cannot only provide you with hair and makeup for you and your bridal party, but can also help you prepare in the days leading up to the wedding day! Make sure your skin glows with a facial, your updo pops even more with a fresh hair color or cut! Visit our Hair Services and Spa Services pages to learn more!
Ask Our Wedding Consultant
A credit card is required when booking all bridal appointments. Appointments must be cancelled within 2 week to avoid a service charge. There will be a $25 service charge for each appointment cancelled.
Our Community Partners:
Canopy by Hilton TEL: 1-971-351-0230
Eco Trust Building TEL: 1-503-227-6225